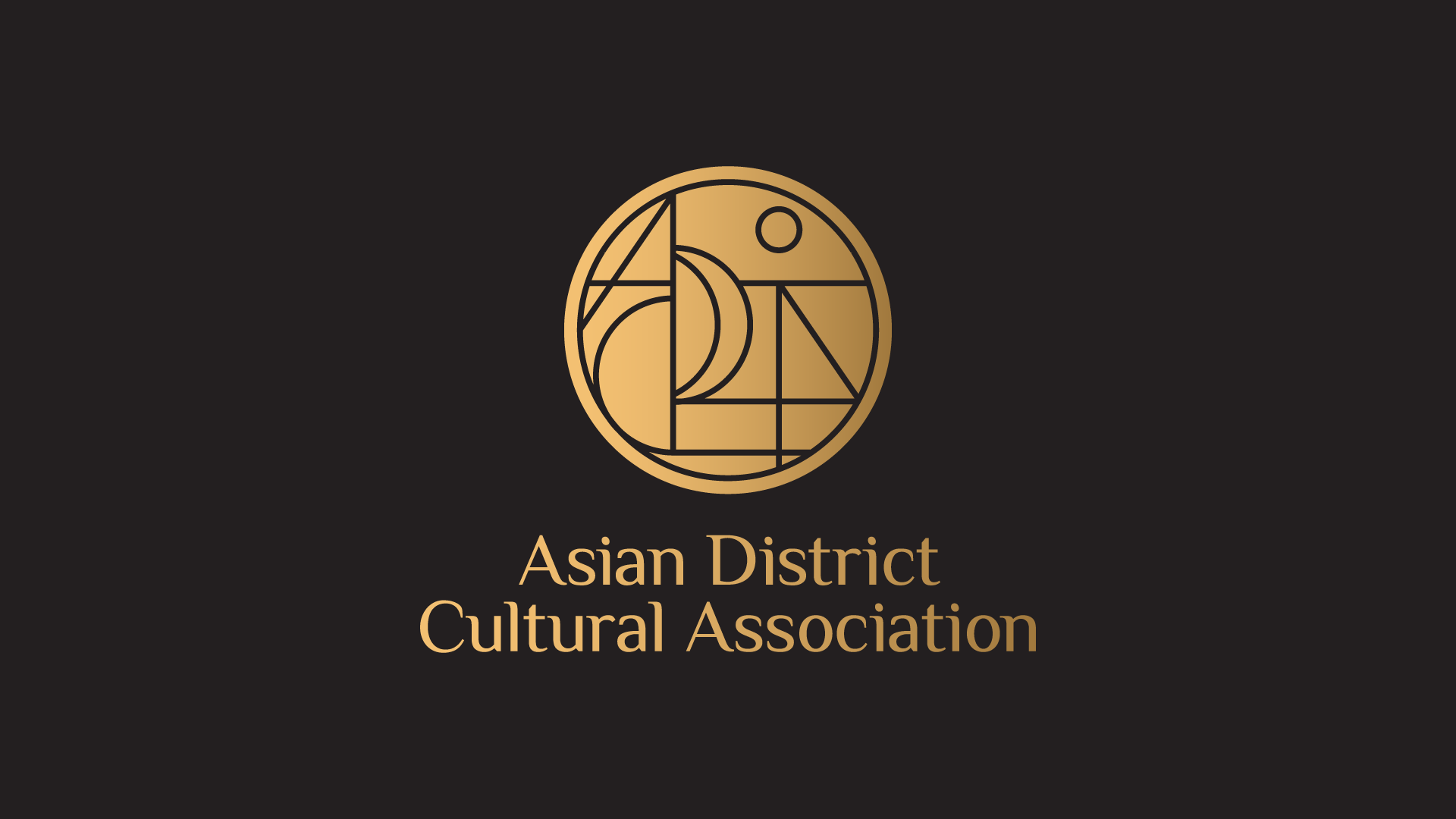 Asian District Cultural Association
The epicenter of Asian culture resides in the heart of Oklahoma city, located around NW 23rd St and Classen Boulevard. This district encompasses an array of restaurants, small businesses, and cultural events. The district is going through a revitalization. This non-profit approached Nuevo Studio to help them solve some problems they've encountered such as community approachability, needing a visual identity for younger Asian/American generations to rally behind, and helping to re-define the Asian District Cultural Association.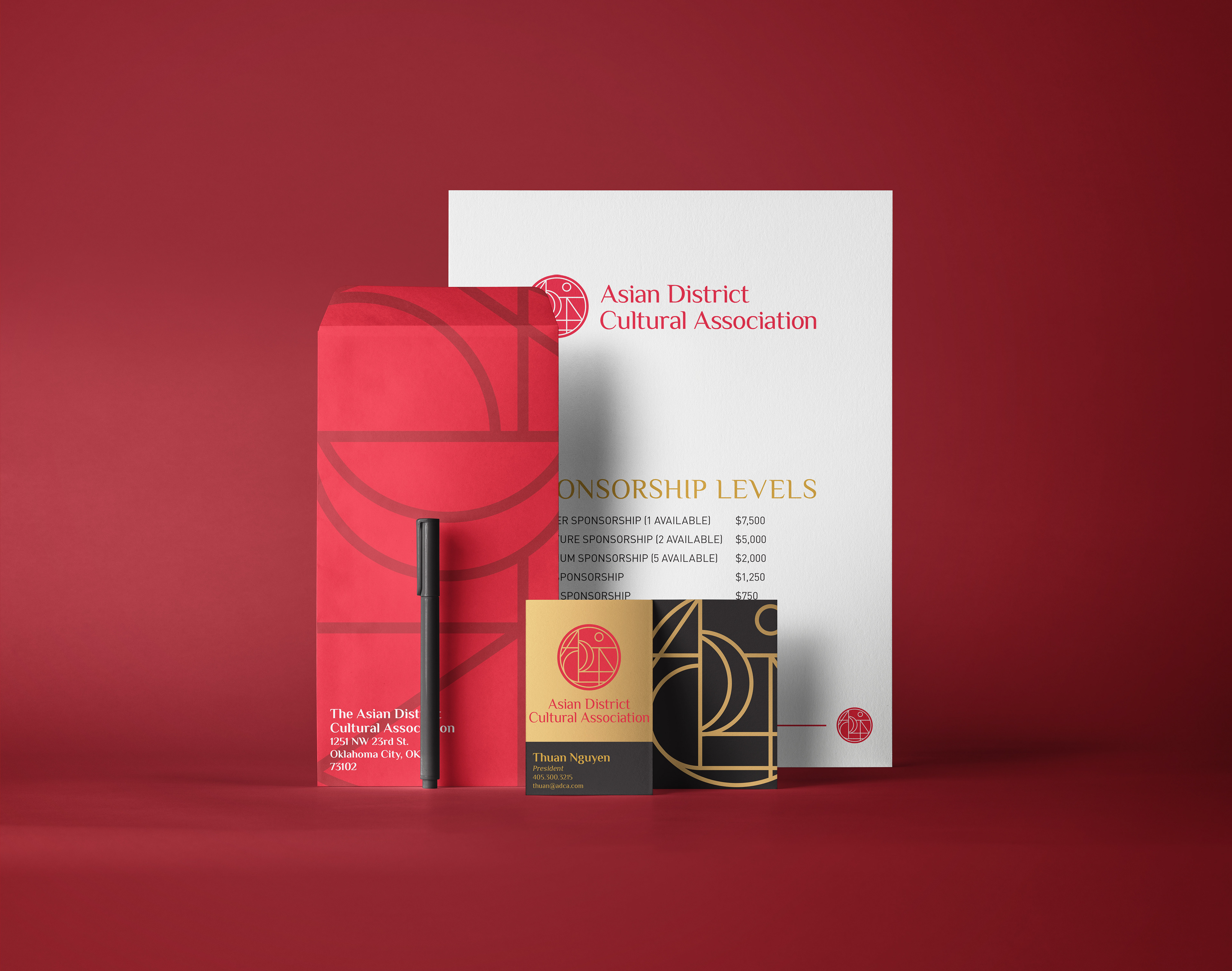 THE OBJECTIVE + CHALLENGES
We were hired to develop a brand for the Asian District Cultural Association which needed to be versatile for future generations as well as being approachable to other cultural ethnicities in the community. 
During the research phase we encountered our biggest challenge. How do we create a logomark which represents all Asian Cultures, past and present, while not offending any one of these rich cultures? The substantial value we honed in on when developing their mark was to be approachable to younger generations, so they can be proud of their heritage while learning to explore a new aspect of their cultural being. All while being a design the older generations could feel their cultural values portrayed and the newer generations could feel the story of their ancestors.
Nuevo Studio designed a brand that played with the symmetry found in many Asian cultures. The typeface chosen for the Asian District Cultural Association plays off of Asian elements while still being fresh for the younger generations. The colors utilized are found in most cultures representing good will, good fortune, and prosperity.
The mark represents the A, D, C, and A from the initials and plays off the idea of a journey that their ancestors have had to overcome to land in Oklahoma City and establish the Asian District. This logo is a mix of understanding where many have come from while still being fresh and modern for the newer generations to become more involved with cultural events that portray their heritage.